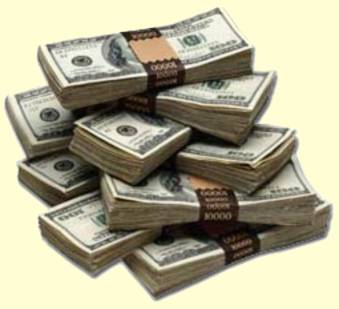 I've been asked a couple of times about the ads on my blog. Okay, here's the scoop. The way it works is you sign up for AdSense (
use my green button so I get a referral
) and put some html code on your blog (its easy, they give it to you and you just copy and paste it into a new template section). The adds automatically show up and they are chosen by Google based on your content. You have the ability to block certain ads if they are objectionable (I had to block some "Baptist Singles Dating Sites"). There is no charge to you, but when your readers click an add, you make a few pennies. For a single click, depending on the add, I've gotten anywhere from $0.01 to $0.93. Since June I've accumulated about $41.00. When it gets to $100.00 they will mail me a check. The trick is driving people to your blog.
Driving traffic is the difficult part because there is a lot of competition out there for your reader's attention. I've signed up for some of the top sites (see my list below on the right) and people find me that way. Also, you want to make sure you are registered in Google, Yahoo, Technorati, and other blog databases. It's free, but requires a LOT of signing up and registration (I went through the registration process 50+ times). For some more info on making money with your blog, check out the following links:
Problogger's "How I Make Money From Blogs - My Top Earners"
Amazon.com Associates program
(get paid when people buy books and other stuff you recommend)
Pay Per Post
(get paid to write a brief advertisement post on your blog)
I don't view my blog as a business, but I don't see anything wrong with making some spare change with it, especially since I plan to give the profits to our church. I hope this answers some questions and gives everyone some food for thought. Go make some cash!